Things To Do:

Pembrokeshire; what better place to visit. With such an active and vibrant county you can easily find fun and different activites to undertake in all weathers and for all ages. Throughout St. Davids and the county as a whole, activites ranging from watersports, horse riding, golf, cycling and walking along the magnificent Pembrokeshire Coastal Path can make your visit to Pembrokeshire truly memorable. With such a wide variety of activites available, Pembrokeshire can ensure your holiday is an enjoyable experience for all visitors.
http://www.surf-forecast.com/breaks/Newgale
http://www.stdavids.co.uk/
http://www.pembrokeshirecoast.org.uk/default.asp?PID=4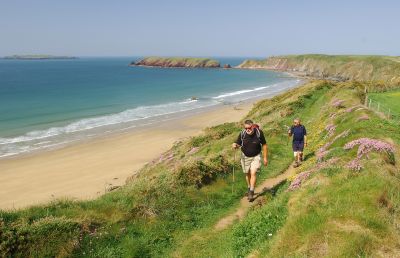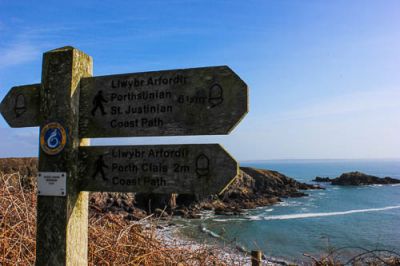 Cycling:
Pembrokeshire is also a popular cycling destination, with enthusiasts enjoying the quiet country lanes, woodland trails, and traffic free routes available. There are three routes of the national cycle network that pass through Pembrokeshire; 4 & 47 are the Celtic Trail west and 81 is the Lon Cambria.
With cycle trails such as these it is understandable that events such as the Tour of Pembrokeshire are becoming a must-do for any cycling fanatic. With cyclists of all experience able to take part, such an event can help challenge any rider from a beginner to an expert. The routes contain both surfaced and unsurfaced tracks, offering riders fantastic coastal and mountain scenery and providing different and spectacukar vuews around every corner. With a wide variety available, cyclists can create a route to embark on an andventure that links villages, coastal views and historic sites, even stopping off at a local eatery offering the fisherman's daily catches or a wide variety of produce.
http://www.pembrokeshirebikes.co.uk/bicycle-hire/
http://www.tourofpembrokeshire.co.uk/
http://www.cyclepembrokeshire.com/
http://www.cycle-route.com/routes/Pembrokeshire-Routes-53.html
http://www.pembrokeshiregreenways.co.uk/content.asp?id=176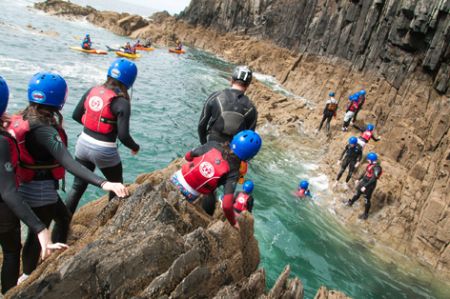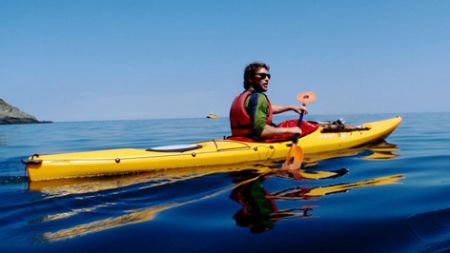 Wildlife Expeditions:
There is a variety of expeditions to be enjoyed during your stay in Pembrokeshire, both offshore and inland, with the county boasting 14 nature reserves for those interested in wildlife. The offshore islands are renowned bird sanctuaries for such species as puffins, gannets, manx shearwaters and guillemots all in large numbers. Whilst these islands are known for their wildlife, they also include an extremely wide variety of flora and fauna to be seen.
Ramsey Island, the closes island to St. Davids, offers an experience whether it be a boat trip to the island to explore the nature reserve and take in all the sights and sounds it has to exhibit, or a guided boat trip around the island to witness some of the highest cliffs in Wales. You will cross the turbulent white water in Ramsey sound, where the playful porpoises feed, and have the opportunity to see dolphins, whales, seabirds and the Atlandtic grey seal colony that visit Pembrokeshire's coastline to breed. Should you want the opportunity to see the seal pups, try visiting Ramsey Island between August and December.
http://www.welshwildlife.org/where-i-live/pembrokeshire
http://www.stdavids.co.uk/nonprofit/ramsey
http://www.aquaphobia-ramseyisland.co.uk/
http://www.ramseyisland.co.uk/
http://www.thousandislands.co.uk/
http://www.venturejet.co.uk/logistics.htm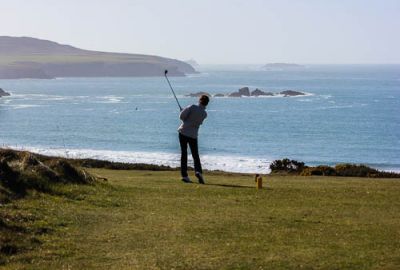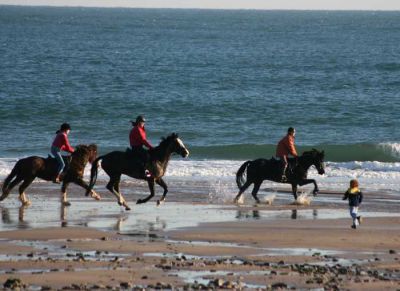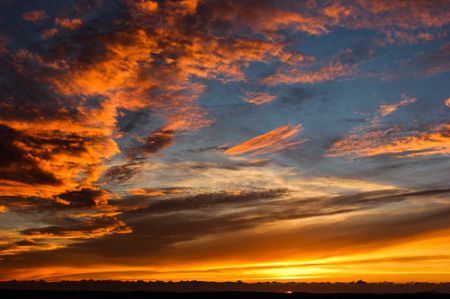 Hiking:
The Pembrokeshire Coast Path is renowned for being Britain's only coastal national park and was voted the top UK coastal path in 2010, in 2011 the coastline was voted the third best walking route in the world, gaining prestige among hikers of all abilities. Stretching 186 miles from St. Dogmaels in the north to Amroth in the south near Tenby, and covering a range of maritime landscapes, from rugged and stepped limestone cliffs and volcanic headlands to sheltered red sandstone coves, flooded glacial valleys, winding estuaries and wide open beaches, the coastline is bound to entice walkers of all ages. The path passes a total of 58 beaches and 14 harbours, with coastal views available in every direction of the compass.


The Pembrokeshire coast path can suit all ages and abilities, whether you are looking for a full days hike, circular walks or a gently stroll. Should you feel that perhaps you would prefer to try another area of the coastal path, there is a Pembrokeshire Coastal bus service which can be an excellent option for those who want to be picked up or dropped off at any point along your route.
http://www.visitpembrokeshire.com/
http://www.pembrokeshiregreenways.co.uk/
http://www.pembrokeshire.gov.uk/content.asp?nav=838,1629,839,1038&parent_directory_id=646
http://nt.pcnpa.org.uk/website/sitefiles/nt_page.asp?PageID=2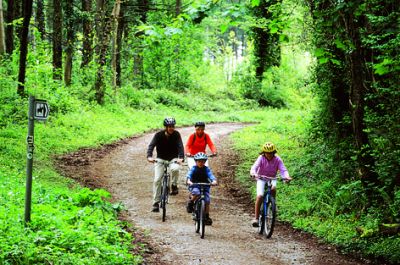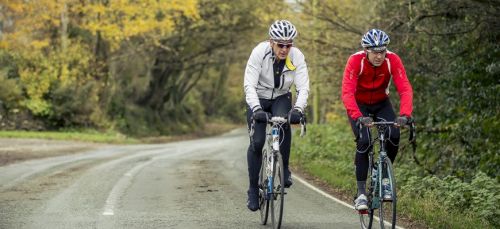 Watersports Activities:
As Pembrokeshire is surrounded on 3 sides by water, it is no surprise that it is a very popular place to visit for water based activities for novices to experts and watersports enthusiasts who visit all year round. There are many specialised companies within the area offering activities for coasteering, kayaking or equipment hire for those with previous experience. If you are into adrenaline sports, you could try on of the increasingly popular water sports such as kite surfing or wind surfing.
For those who might not fancy such an adrenaline rush, there are many beaches with blue flag status, and it would be a shame to miss one of the best things the county has to offer. Why not relax and enjoy a paddle, swim, body boarding or if you are feeling a little adventurous, try learning to surf.
http://www.tyf.com/
https://www.celticquestcoasteering.com/
http://www.preseliventure.co.uk/outdoor-activities/coasteering/
http://www.masimes.co.uk/
http://www.newsurf.co.uk/newgale.html
http://www.dragonactivityguides.co.uk/
http://www.visitpembrokeshire.com/activities-adventure/coasteering/
http://www.seakayakguides.co.uk/
http://unsungherosurf.co.uk/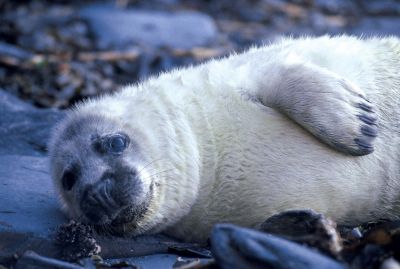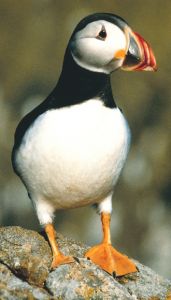 Other Activities:
Golf:
St. Davids City Golf Club is a unique and challenging 9 hole links course, set back from Whitesands bay. The golf course offers spectacular views of the coastline, benefitting from its cliff location, but can be a challenge to the best of golfers due to the exposure to the elements, especially on a windy day.
http://www.stdavidscitygolfclub.co.uk/
Horse Riding:
Horse riding in Pembrokeshire is an ever popular activity, allowing and level of rider to experience riding on beaches, trekking up mountains or enjoying a lazy afternoon in the sunshine on horseback.
http://www.noltonstables.com/
http://www.havardstables.co.uk/